The dream of owning a piano must not fail for financial reasons. Therefore, we offer solutions for rental and financing, which are tailored to your personal situation. Whether buying on credit, hire purchase or rent plus service for a flat fee – there are plenty of options.
You can rent each instrument for 1% of the purchase price per month!
Please, make an appointment so we can find the ideal solution for you.
Financing
Playing the piano must be affordable, even with limited financial resources – this principle was the motivation for founding the KLAVIERgalerie. We offer fair prices so that you can buy affordable upright and grand pianos from us. Nevertheless, such an investment is a challenge – for this reason, we offer different models for partial payment. We always find a suitable solution!
Occasionally we offer special promotions with 0% financing. Starting at 1500 €, you can claim a partial payment WITHOUT EXTRA COST. This means: no interest, no expenses and no fees for a term of up to 36 months. We will inform you about the next spcial offer under NEWS as well as on facebook.
Rent a piano
Owning a piano is a dream for many music lovers and beginners. But what if it turns out, the instrument was the wrong choice after all?
Try it out and rent the piano for only 1% of the purchase price.
Very important: We do not charge a deposit!
You can also rent digital pianos.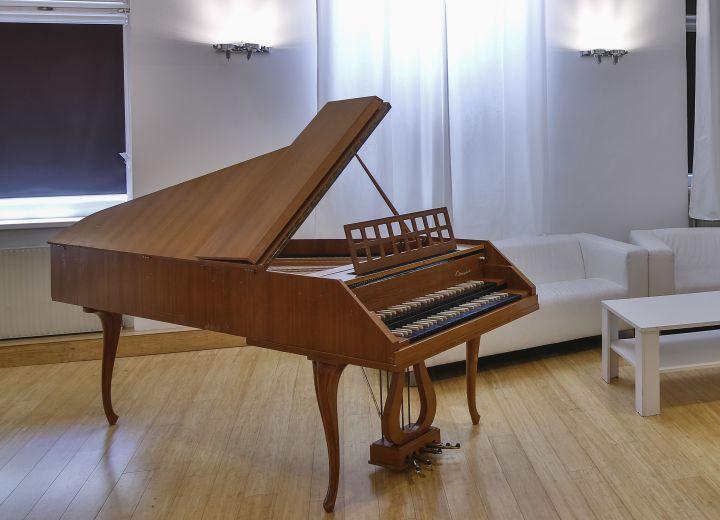 Rent a Harpsichord
You can rent an original NEUPERT harpsichord by the day.
NEUPERT harpsichord "Handel", 2 manuals , 4 stops
Range: 5 octaves (F1 – f3)
Lower manual: 81', 16′, 16' lute
Upper manual: 82', 4', 82' lute
Pedals: 81' 16′ manual coupler 4'    82'
Hand stops: left 82' lute, right 16' lute
Read more about J. C. NEUPERT – Historic Keyboard Instruments